Prime Offices in Downtown Palo Alto
1st & 2nd Floors
60 sf – 737 sf
offices from $450-$5,900/mo.
Full Service with flexible lease terms
Free internet & conference room access
Plug-and-Play ready
Garden Level
272 sf – 2,944 sf
offices from $1,900-$18,400/mo.
Full Service with flexible lease terms
Free internet & conference room access
Plug-and-Play ready
Second Floor
2,351 sf – 4,363 sf
$5.95/sf NNN, $7.95/sf Full Service
Balcony access
Fully furnished / Plug-and-Play ready
Includes up to 4 parking spaces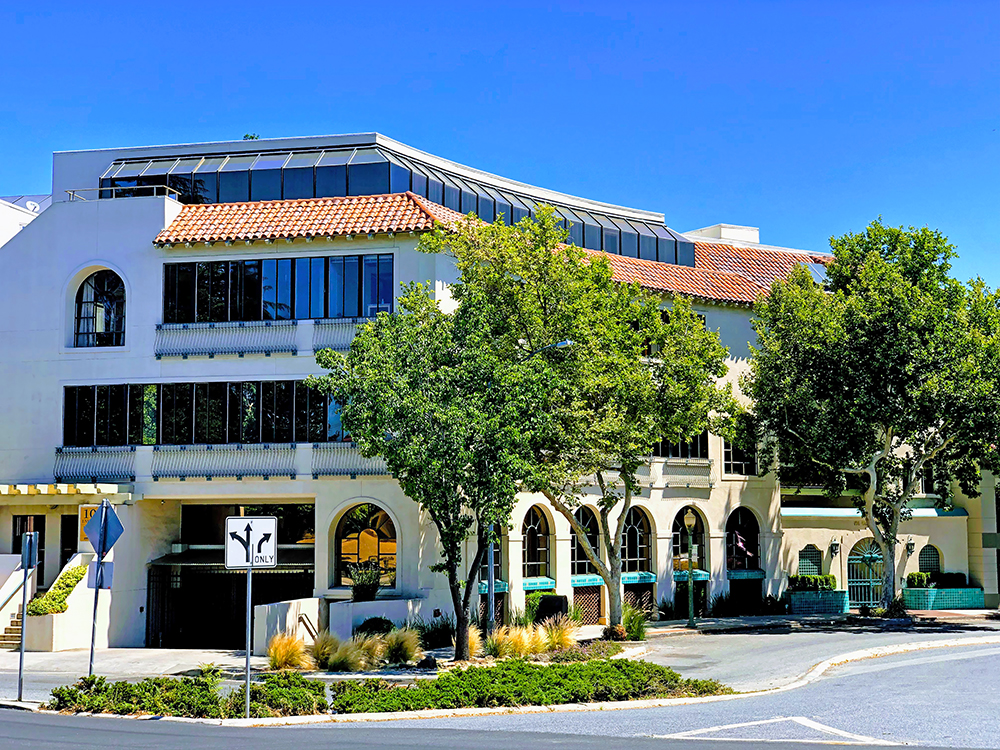 Distinctive 28,356 sf, 4-story building with underground parking

Across from Palo Alto Caltrain and Stanford University

Includes plug & play offices, hardwood floors

Quality interiors, extensive windowlines, and flexible build outs
Suites can be combined and corridors can be removed
Connected to 444 High St on 3 floors 
Beautiful 17,528 sf, 4-story building with underground parking fully furnished 2nd floor. Divisible into 1,876 sf & 2,487 sf suites
4 assigned underground parking spaces
New hardwood flooring, kitchen, 2 decks, extensive windowline and full LED lighting
Served by photovoltaic solar panels and is Energy Star certified by the EPA
Connected to 101 University on 3 floors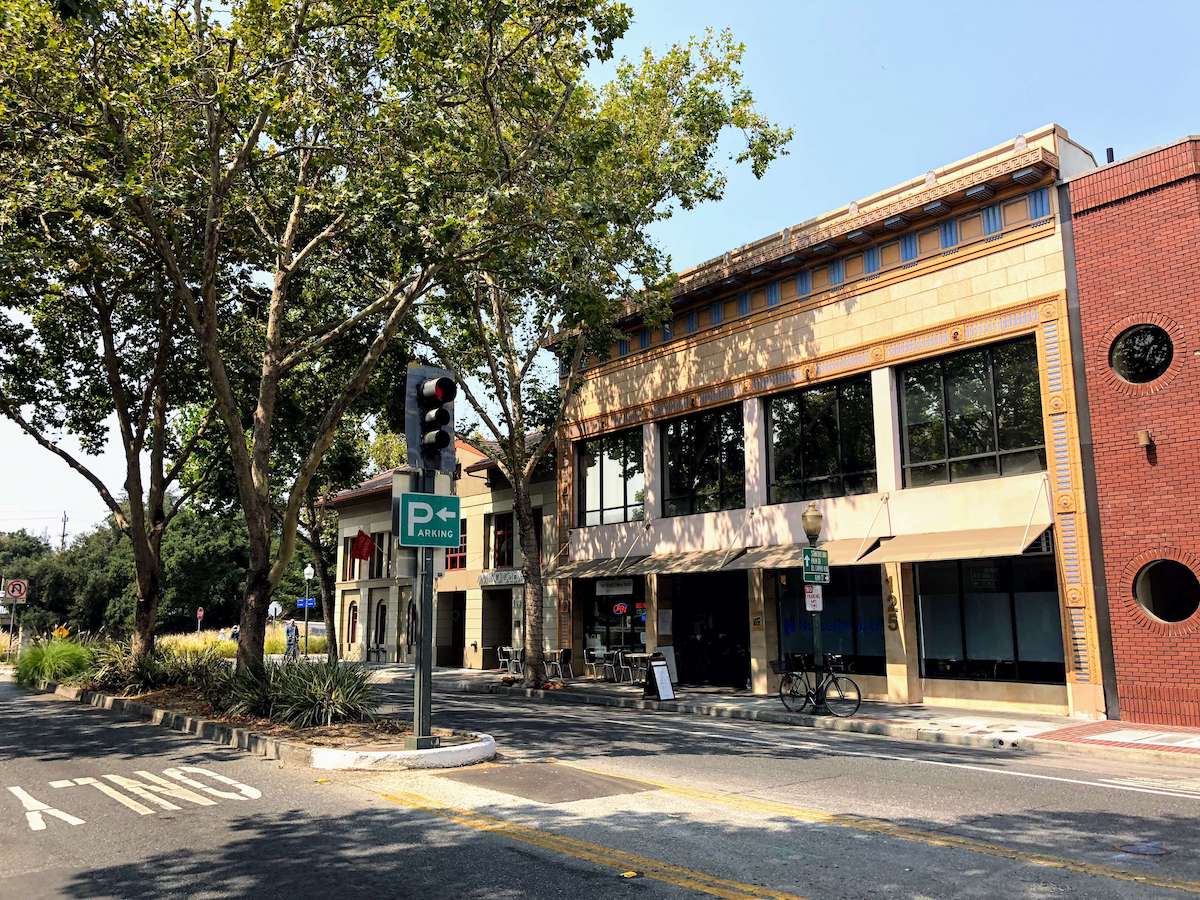 Unique, historic office and retail building featuring a 3-story skylit atrium designed by famed architect, Birge Clarke
Plug & Play suites for 1-8 people
14′ high ceilings and full views of the skylit atrium
Energy Star certified by the EPA for superior energy performance
Located 1/2 block from PA Caltrain near the Stanford campus
Downtown Palo Alto Locations
Click the building icons for more info
Great building, great location, and even better landlord. Can't thank Kevin + team enough for the partnership and allowing our office to be in their building. Great team and highly recommended! (101 Univ.)
125 University has been a wonderful business home for almost a decade. The community has been a true community for me and has been instrumental in the growth of my business. Thank you 125 Hive!
Building management is available, responsive, and kind. We can rest assured that if we need help, they will address things quickly and thoughtfully. Working with them is easier than with any other prior building. Thank you! (101 Univ.)
Bob Stevens and Val Freytag were always awesome with me in the many years I rented office space at 125 University. You couldn't ask for a better location, WiFi was always good, and bathrooms clean. The other tenants were varied in their business focus, but always nice, collegial, and I was glad to get to know them.
We have been at 125 University for over 7 years and have always been impressed with management's accessibility and responsiveness to inquiries and requests. It is clear they take pride in ownership given the great condition of the common area and willingness invest in the building to make the tenant experience better.
The 101 University building is truly special - if looking for a downtown Palo Alto location, this one can't be beat. Owner Kevin Stevens is great to work with - really kind and quick to respond on any issues. (Loved our time here.)
125 University Avenue is fantastic! The work environment is very comfortable and property management does a wonderful job keeping everything clean. The location is excellent as it is a very short drive to El Camino and only steps away from Caltrain and a HUGE variety of restaurants to choose from. A+ Overall!
At the peak of COVID, I needed a small office that would provide a productive, clean, and safe environment. Kevin and his team provided me with exactly what I needed and I could not have been more happy with my experience at this building. (125 Univ.)
Bay Immigration Law first became a tenant in 2012, and we have had multiple offices at 125 University over the last decade. It's an absolutely wonderful building and location -- our employees love the area and the commute in is easy given that the CalTrain station is just across the street. The building is very well maintained, and we couldn't be happier!
I love 125 University. Great management. Interesting architecture. Great location. I started two companies at 125 and outgrew my space eventually but was always happy to return. Both companies had superb exits. The building inspires. It's open. The other tenants were generally very interesting people doing interesting things so walking the hallways was always fun.
I loved my space at 125 University Ave. I was a contractor, and the community of small businesses in the building made it nice to come to work every day. So much better than working alone from home! The location is perfect, near restaurants and shops, and the parking is pretty good nearby.
125 University Avenue was our favorite office in Palo Alto! In a place where boring prefab buildings are the norm, 125 offered a wonderful alternative with its beautiful heritage building, a massive indoor tree and the best landlords in town.